<

Back to Staff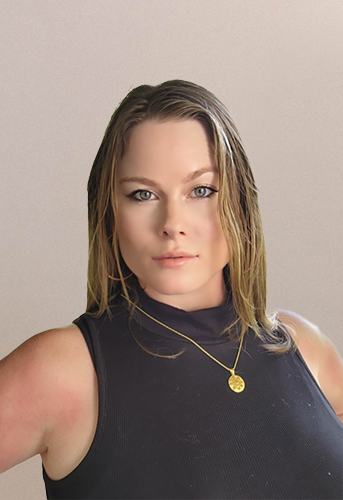 Lonnie Mitchell
Registered Yoga Teacher (RYT-200)

Lonnie is a wellness and empowerment enthusiast who loves anything nature and animals (she has an American Eskimo named Romeo and two cats, Luna Bella & Prince Charming). In 2018 Lonnie quit corporate, had an eat-pray love journey and became a life coach for ambitious women seeking confidence, emotional freedom, and balance for a fulfilling life. She truly believes the key to inner peace and personal growth is self-love. and loves working with moms because the kiddos then learn confidence through the mom's showing them what it looks like and every woman deserves to love herself.
Coming from corporate and a busy lifestyle she was looking for a way to slow down and connect with her body so she began experimenting with yoga, quickly understanding the benefits it can provide via mindset, spirituality, and the physical. Through Covid she decided to get certified to add classes to her life coaching course and simply because she wanted to challenge herself. Her recent challenge is learning the splits.
Though she is trained in a variety of types of yoga, yin yoga is her favourite as it allows her to truly slow down and release stored tension, stress, and stuck emotions from the body leaving a feeling of weightlessness at the end of a practice. These classes are slower paced and designed to reconnect you back with your authentic self and power for an empowered yet peaceful and grounded feeling through a blend of flow, meditation, breathwork, and stillness.