Best Yoga Studio in Brookfield, Wisconsin
Elevate your yoga experience at MEND Studios in Brookfield, WI. Our yoga classes are taught by Registered Yoga Teachers (RYTs) who are trained to provide and assist you to achieve a harmonious balance of strength, mindful alignment, flexibility, break, and awareness. We offer classes for all ages and skill levels in private, 1-on-1, or group settings. We also offer Vinyasa yoga, or flow yoga, that will connect your mind, body, and spirit while providing a challenging and fulfilling workout.
Yoga Class Pricing
Select a package or drop in to one of our of yoga classes
| Package | Price |
| --- | --- |
| Drop In: Any Class | $20 |
| Special Offer: 2 Weeks of Unlimited Yoga Classes | $30 |
| 5 Class Package | $85 |
| 10 Class Package | $160 |
Yoga Membership Pricing
Yoga memberships are billed monthly and can be canceled at any time
| Membership Type | Price |
| --- | --- |
| 5 Classes / Month - Perfect for those looking for classes once a week | $65 |
| Unlimited Yoga Classes - Perfect for avid yogi | $99 |
Restore Your Mental & Physical Energy With Yoga Classes
At MEND Studios, we offer a variety of yoga classes to suit different needs and preferences. Experience the dynamic flow of Vinyasa to the calming practice of stretch and flow, we have something for everyone. Whether you prefer one-on-one sessions for personalized attention or group classes for a supportive community, our expert instructors are here to guide you on your yoga journey.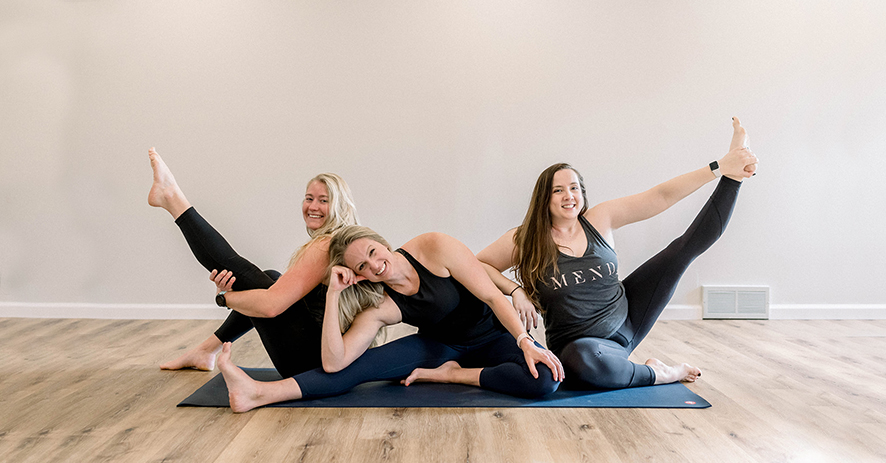 Group Yoga Classes
Join our supportive community in our group yoga classes at MEND Studios. Experience the energy and encouragement of practicing yoga alongside others, all guided by our knowledgeable instructors. With a variety of class styles and levels to choose from, there's something for everyone in our group yoga offerings.
Small Group Yoga Classes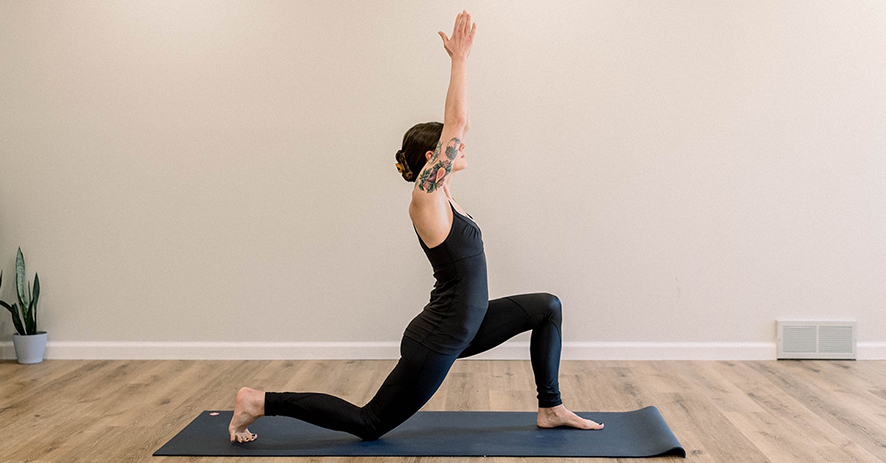 Private Yoga Classes
Take your yoga practice to the next level with private yoga classes at MEND Studios. Our experienced instructors will work one-on-one with you to tailor the practice to your specific needs and goals. Enjoy personalized attention, hands-on adjustments, and the flexibility to schedule sessions at your convenience in our private yoga classes.
Private Class Schedule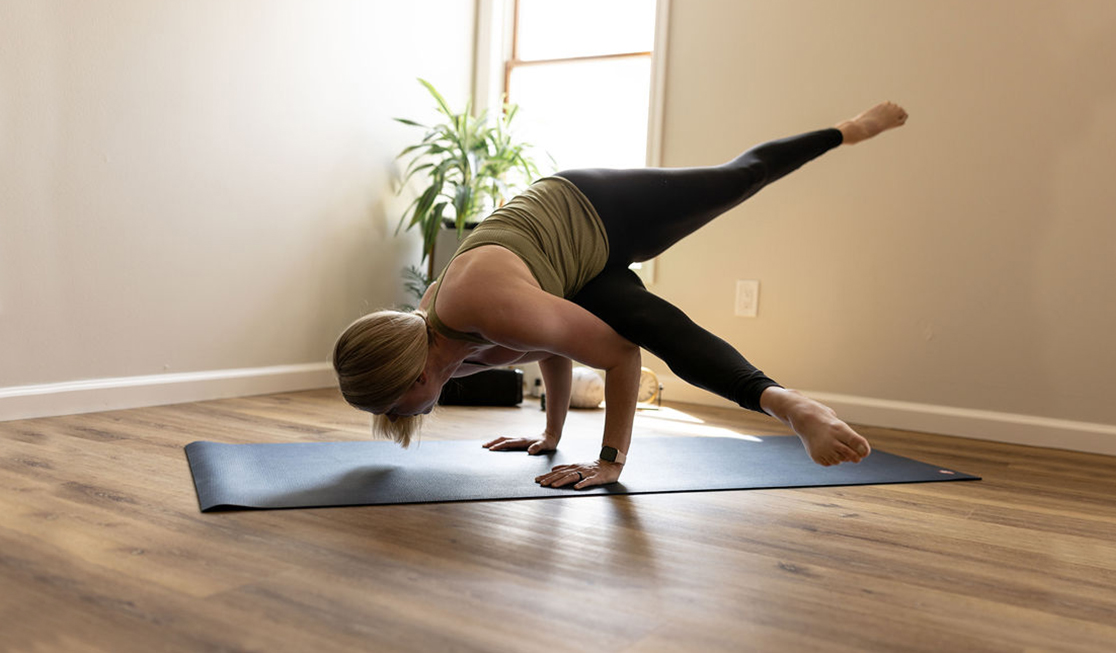 Experience Vinyasa Yoga Classes
Vinyasa yoga is a style of yoga that focuses on movement synchronized with breath. The word "vinyasa" comes from Sanskrit and means "to place in a special way." In vinyasa yoga, each movement is performed with an inhale or an exhale, creating a flow of postures that is smooth and continuous.
Vinyasa yoga classes usually involve a sequence of sun salutations and other dynamic movements, with each pose connected by the breath. This type of yoga emphasizes fluidity and can be physically challenging, as well as calming for the mind. It is a popular style of yoga and can be adapted for different levels of experience and ability.
Join Our Brookfield Yoga Studio
MEND Studios provides an inclusive setting for yoga, corporate wellness, and massage for our clients. Our indoor yoga studio is a short 15-minute or less drive for most of Waukesha and Milwaukee County including Brookfield, Milwaukee, New Berlin, Pewaukee, Wauwatosa, Waukesha, and nearby areas.