Beginner Yoga Classes
The beginner-level yoga classes that we offer at Mend Studio are a great introduction into the yoga classes we offer. These classes are great for anyone who is new to yoga, interested in yoga, or looking for something fun to do to stay active. Our registered yoga teachers will guide you through the movements so you get the most out of every class. These classes primarily focus on teaching you stretches, Flexibility, Coordination and breathing.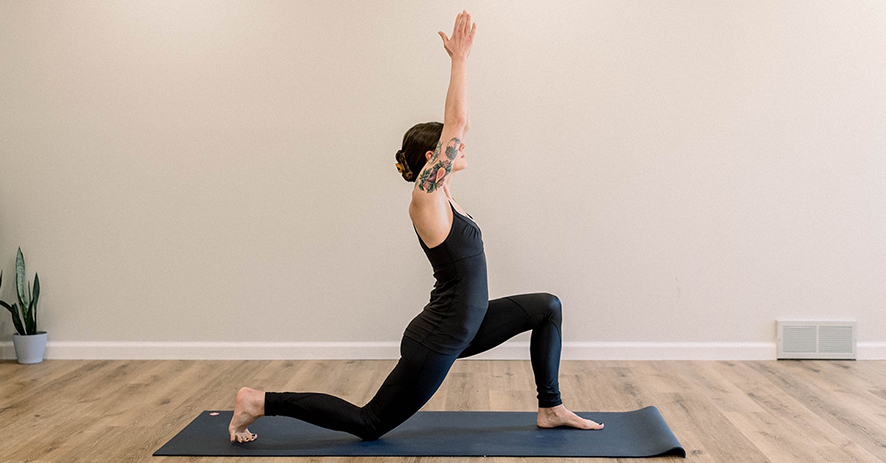 Beginner Yoga Classes We Offer
Stretch & Hold
This class is the perfect class for beginner and experienced Yogis. A great introduction for the new student and a perfect way to break down poses for an experienced student to gain a deeper understanding of poses. This class blends long stretches' to gain flexibility and longer holds in strengthening poses so you'll leave class feeling centered. This class is a perfect way to start your yoga journey or a perfect next step after taking the 8-week beginner series offered here at MEND.
Stretch & Meditate
Mindful movements set with intentional breathwork. In this class, you'll be finding a slower-paced yin-style movement, while learning new breathing techniques for different times of seasonal or stressful change. All levels are welcome, please bring comfortable pillows or blankets to aid in relaxation.
Schedule a Beginner Yoga Class
Continue Your Yoga Journey
Looking for a more challenging yoga experience? Our intermediate yoga classes and advanced yoga classes offer a relaxing yet more challenging experience that combines breathwork and strength-building poses. Also, check out our community events, these workshops are great for those new to yoga and experienced yogis alike!
Small Group and Private Yoga
Outside of the beginner, intermediate, and advanced class schedules, we also offer private yoga classes for one or two people and private classes for small groups with experiences tailored to you.