Intermediate Yoga Classes
Brookfield, WI
Vinyasa flow yoga classes are some of the intermediate styles of yoga we teach at Mend Studio. Vinyasa flow yoga focuses on connecting fluid movements together and synchronizing your breathing to these movements. While these classes are more advanced than some of the other forms of yoga, vinyasa flow classes are still beginner-friendly and an excellent choice if you are looking to improve your strength, flexibility, balance and focus.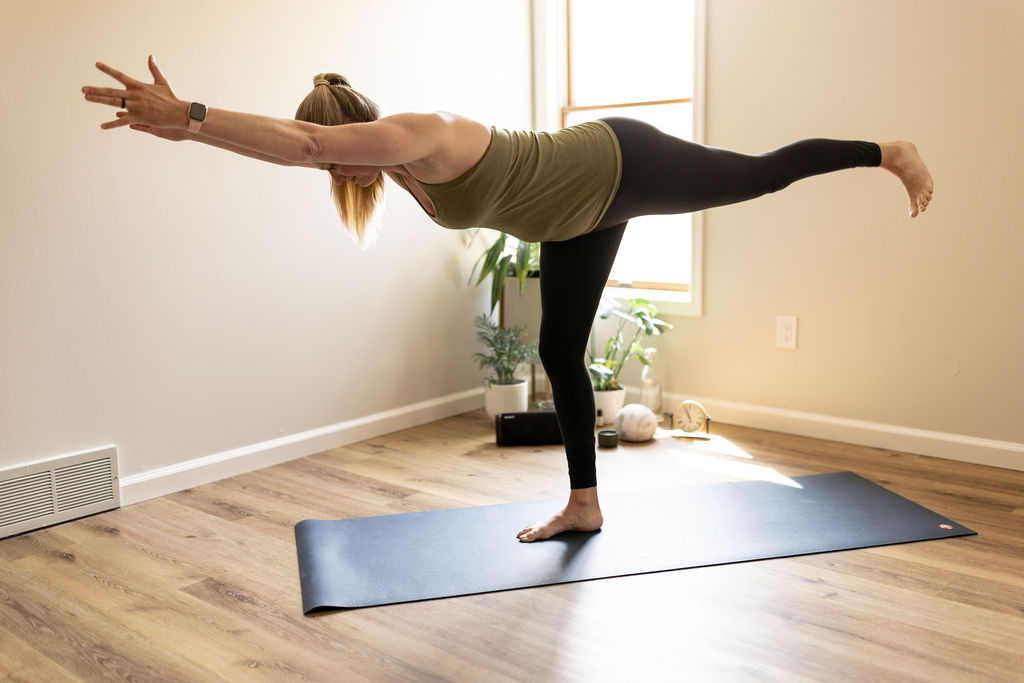 Intermediate Yoga Classes We Offer
Level 1/2 Vinyasa Flow
The Level ½ Vinyasa flow yoga class is a physical practice in which the student links postures together through fluid movements, connecting one pose to the next while syncing breath to movement.
Level 2/3 Vinyasa Flow
This class is meant to challenge the experienced yogi. This quick-paced class will get your heart pumping and body moving seamlessly from one pose to another. Challenge yourself with intermediate to advanced yoga poses at a quick pace. Recommend for intermediate and advanced level yogi, however everyone is welcome and can modify as needed.
Power Vinyasa 45
Find breathe and explore depth as you raise your heart rate in this 45-minute quickened flow class. This class will allow you to have enough space to strengthen your endurance and give you room to challenge your vinyasa practice.
Vinyasa to Restorative
Move through this 75-minute class with warming sun salutations, twists, and flows, later moving into supportive and restorative postures that leave you feeling rejuvenated.
Schedule a Vinyasa Flow Yoga Class
Other Yoga Classes at Mend Studio
In addition to vinyasa flow, we also offer beginner-level yoga classes focused on creating a strong yoga foundation in a fun environment and advanced yoga classes perfect for the experienced yogi. All are welcome to join us at one of our workshops to try different styles of yoga!
Looking for a personalized yoga session? We offer private yoga classes for one or two people for that reason!